Wonder Tools — Luma, Grain, Camo
3 useful things for your remote meetings
Each week I post about something I find useful, usually with a little about why and how I use it. This week, I'm sharing a few tools for online meetings. Check out past posts here.
Before I get to this week's tools, I'm excited to tell you about a new program we're launching at CUNY's Newmark Graduate School of Journalism. It's what I've been spending my days and nights lately working on, and I wrote here about this effort to plant seeds for journalism's next era. It's called the Journalism Creators Program. It's 100 days and online only. It's for anyone who wants to develop an independent journalism venture.
If you — or someone you know, or people in a community you're a part of— are interested in developing a newsletter, podcast, local or niche site— particularly for an underserved community or a news desert— please spread the word or consider applying. The deadline is September 15. I'll be answering questions about the program and sharing some new details about it next Wednesday, Sept 9 at 12 noon ET. Feel free to drop in to say hello.
Now on to this week's tools, for improving the look and feel of our oodles of online meetings.
Lu.ma
— Give your Zoom events a pretty face
Zoom links — and landing pages— aren't very sexy. Lu.ma transforms them into something a lot snazzier. Luma is like evite for the Zoom era. It basically gives you a free, quick landing page for any Zoom event. It takes about a minute to make one. You just plug a Zoom link in or connect your Zoom account. It's easy and elegant. You can even use it to charge for an event. I've managed several events through it, like this upcoming remote teaching potluck. (Join!)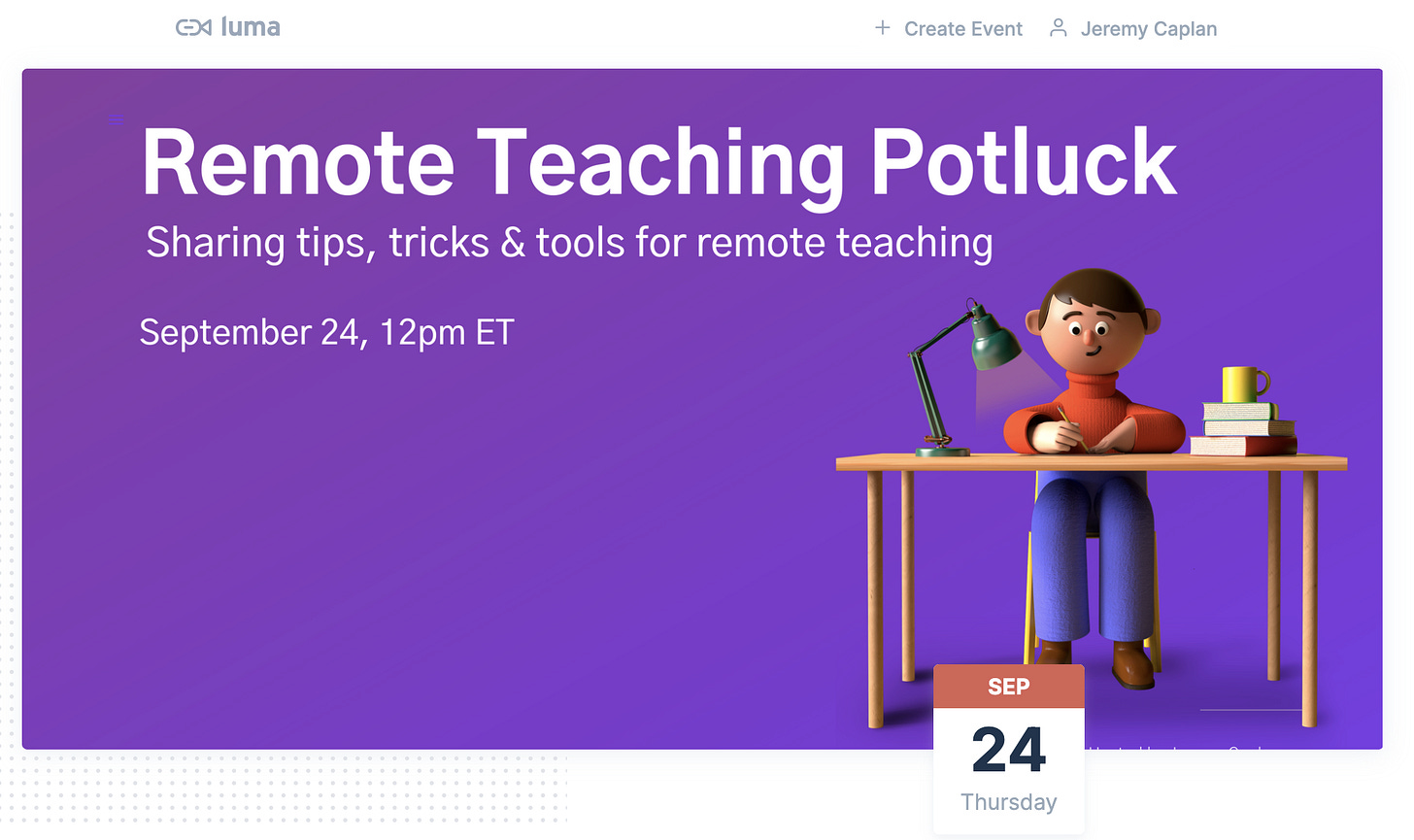 I like that Luma will send multiple reminders to people, given how hard it is to keep track of so many meetings and online events. You can use it to send customized follow-up emails after a meeting or event.
Since the founders set it up 150 days ago, people have set up 15,000 events on it, attended by 250,000 guests. Until last week, it had an odd name, Zmurl.
Camo
— Give your Webcam a facelift
Camo lets you use your iPhone camera as your Webcam. That means you instantly have a much higher-quality Webcam without needing to buy anything new. You install the app on your phone and laptop and connect the two with your charging cable. I've been using it for a couple of months now. It works well and it's a big improvement on my built-in Mac Webcam. You can adjust your picture settings and zoom in or out to crop out more or less of the room behind you. It works with whatever online meeting platform you use, you just select Camo as your Webcam option. It's free with default settings and a small watermark or $40 annually.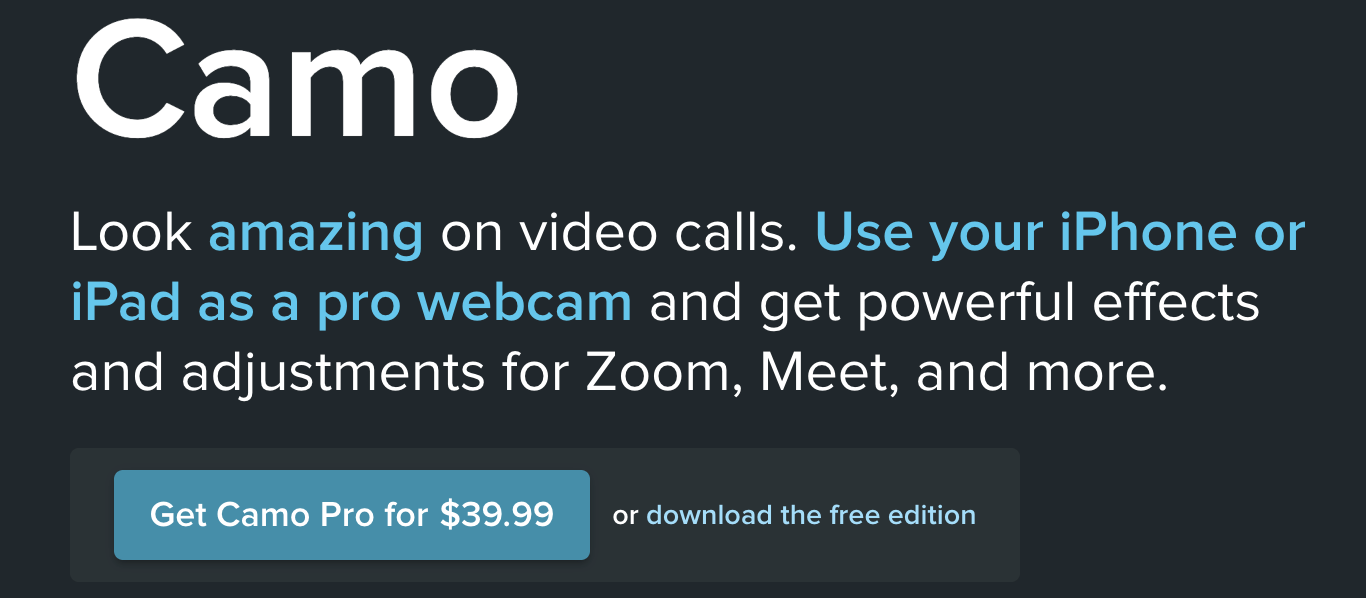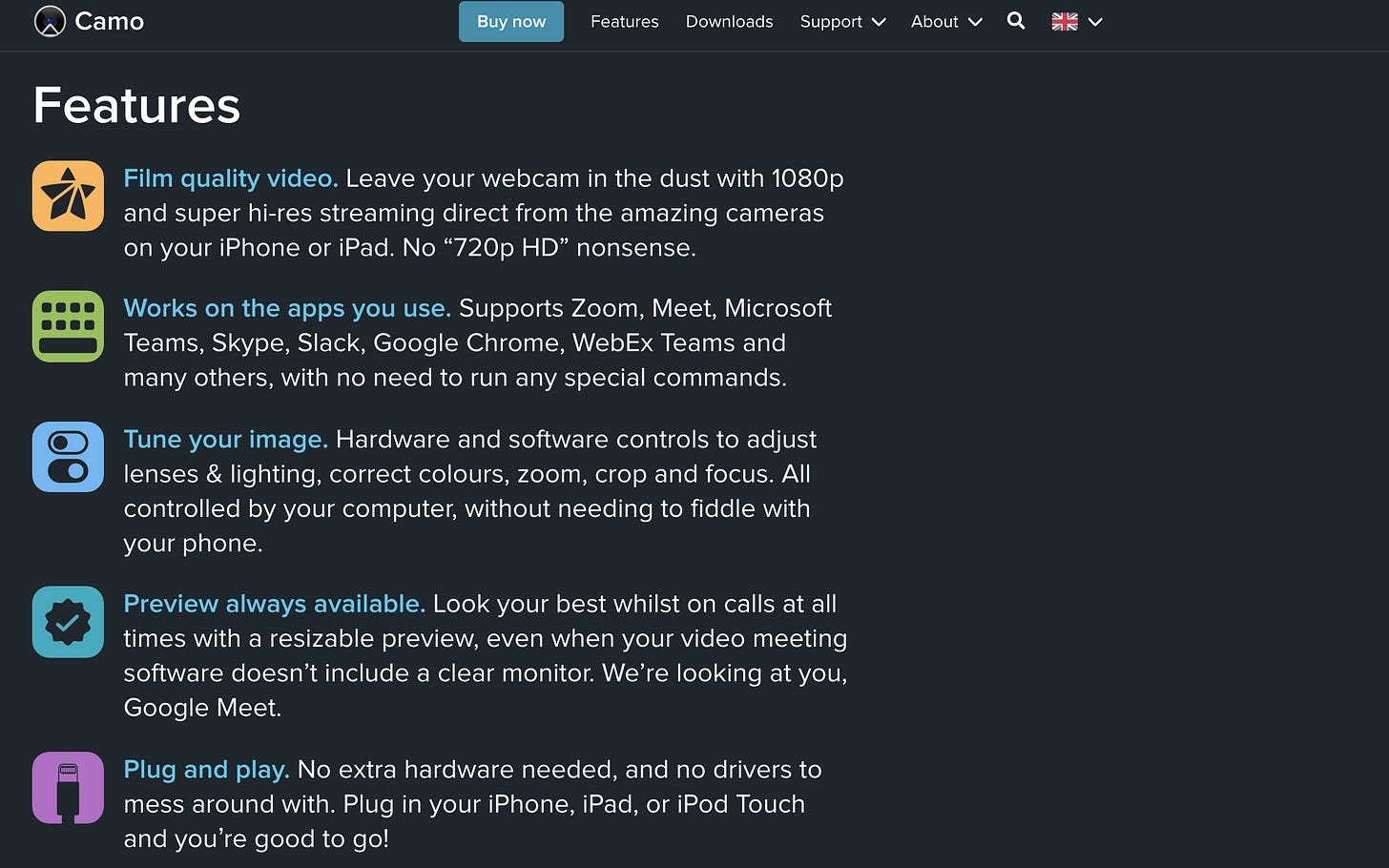 Grain.co
— Share highlights from your Zoom meeting
Grain.co lets you create a transcript of a meeting or class so you can then share specific clips afterwards. It even has a handy note-taking pad I like using to annotate things as a meeting progresses. To grab a clip in Grain afterwards you just select the text you want from the transcript. Grain's helpful for ensuring accessibility and for sharing out short highlights or excerpts from long sessions that people are unlikely to rewatch in full. It's free for now while in beta.
I've also tried Fireflies.ai, which similarly creates transcripts from Zoom meetings, but I found it more clunky and less effective than Grain. For a simple alternative, you can use Otter.ai to record audio and create a transcript. It'll pick up audio from any meeting platform and provide a real-time transcript. You get 600 minutes a month free (but individual sessions are now capped at 40 minutes on the free plan). I wrote about Otter here in my first Wonder Tools post.
Another remote meeting add-on I've tested is Macro, which is supposed to layer a slick interface on top of Zoom. It's crashed each time I've used it, so I wouldn't recommend it. Macro did raise $4.3 million, so I guess they'll work out the bugs.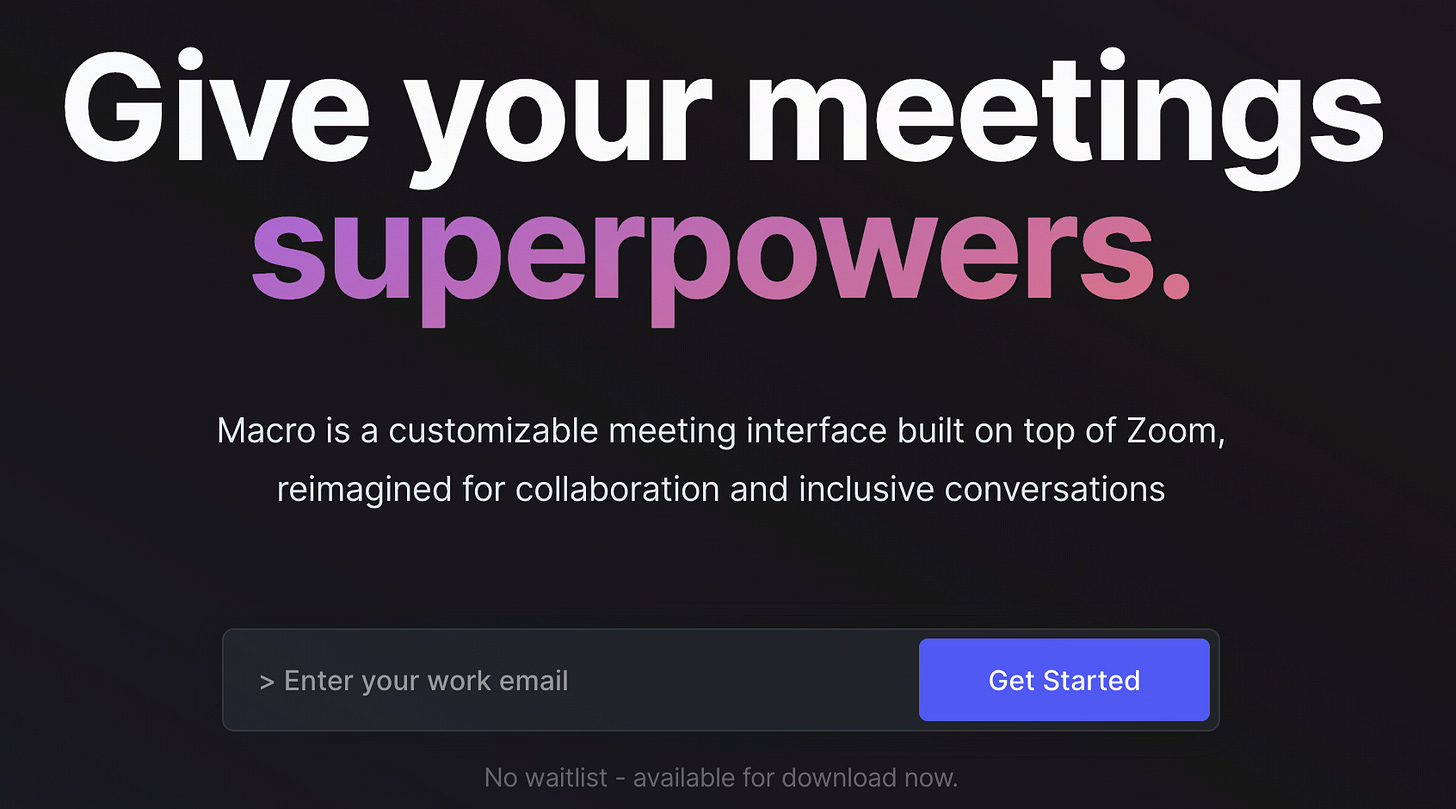 Have a great Thursday and weekend,
Jeremy
---
p.s. for fun… a brand new one I'm trying out:
Hyprmeet
Hyprmeet's for bad hair days or when you'd just rather not show your face or your room. This lets you participate in online meetings with a customizable avatar. For a similar new avatar-for-Zoom tool check out LoomieLive.