Discover more from Wonder Tools
Wonder Tools helps you discover the most useful sites and apps
Over 33,000 subscribers
Wonder Tools — Seek, Selfissimo...
4 free, simple apps I've enjoyed during the pandemic
Welcome to this week's Wonder Tools post. I'm Jeremy Caplan, a journalist, director of teaching & learning at CUNY's Newmark Graduate School of Journalism. I love finding tools that help with creativity and learning. This short post highlights a few along those lines — simple apps—free on both iOS and Android— that I've particularly enjoyed during the pandemic. If you're looking for more recs, here are past posts on Google Docs, Notion, Coda, Typeform, Zoom add-ons & others.
This is most delightful new app I've enjoyed with my family since the start of the pandemic. Open the app, point your phone at a plant, bug or animal and the app magically identifies it and gives you background info. It's fun spotting new flowers and odd bugs and learning about unique species. The app's completely free, collects no user data, has no ads, and doesn't require registration. Seek was created by iNaturalist, a joint Initiative of the California Academy of Sciences and the National Geographic Society.
This free app is a health & fitness trainer for your brain. It combines neuroscience research and lessons on how the mind works with short guided meditations. I like that I can choose how long I spend on a given lesson or exercise and whether I want to do something sitting (more restful) or walking (more active). I use Healthy Minds a few times a week, often while walking.
It works well alongside Headspace and Calm, which help me to pause on busy days and to unwind before bed. I wrote about those in this post about apps I've relied on during the pandemic.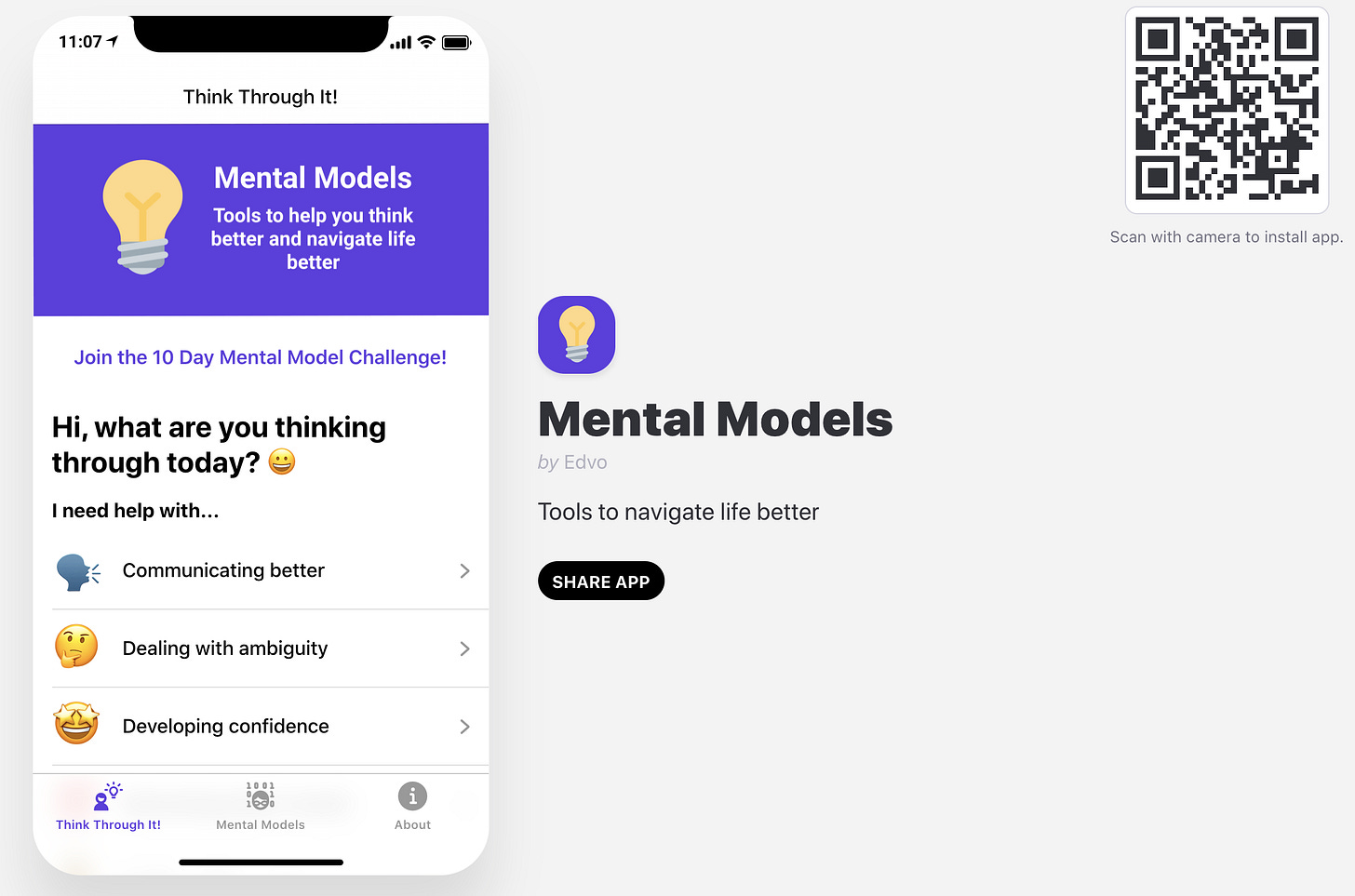 This nifty little app provides useful frameworks for smart thinking. It's by Shireen Jaffer, CEO at Edvo, who describes herself as "a Forbes 30 under 30, brown woman with a passion for helping people live better lives." I love the app's simplicity, brevity and utility. It's a great companion to Shireen's short email series called the 10-Day Think Better Challenge— you can sign up free.
I love this type of drip e-mail learning series that you can start at any time and complete after a set number of messages. It's a cool way to learn — and teach — and I'm exploring ways to experiment with this kind of specialized limited learning series.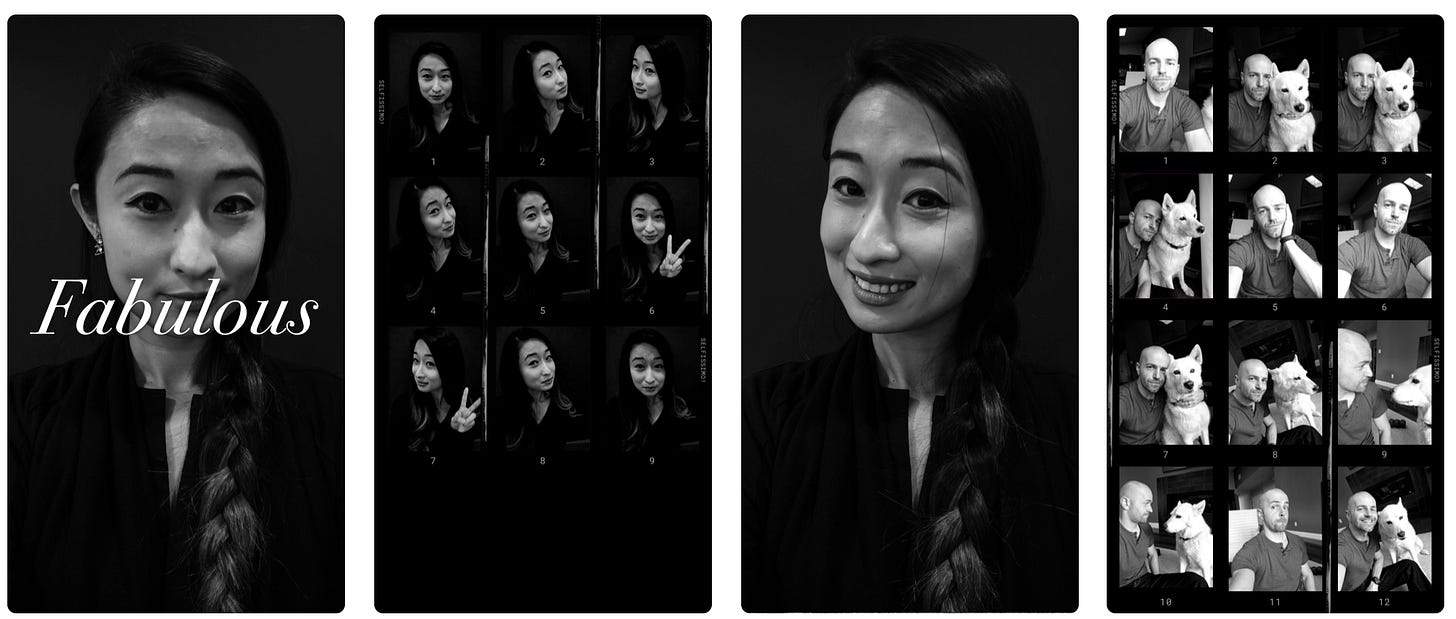 This free app experiment from Google is one we like using for family selfies (though those are Google's models above, not my fam). Open the app and it takes a series of black and white images when you move, like a photo booth. Pick the ones you like to save or share. The default contrast levels give images a timeless look. The app avoids fancy features to do one thing well.
Hit reply to share an app you've liked during the pandemic, or just to say hi. - Jeremy
---
p.s. If you're interested in launching a newsletter, podcast, site, or app, apply by this Tuesday, Sept 15 at 12pm ET to the new 100-day, online-only, part-time Journalism Creators Program I'm directing at the Newmark Grad School of Journalism. It's a short application, scholarships are available, and we've got a terrific term planned starting in October.