5 Useful Things to Do with Google Docs
Making the most of its new and useful features
You're reading the Wonder Tools newsletter. I'm Jeremy Caplan, a journalist & director of teaching & learning at CUNY's Newmark J-School. Here are past posts if you missed them.
I still adore Google Docs. 
Along with Notion and Coda, two newer document-creation tools I've posted about, GDocs remains a key part of my workflow. 
Newer tools boast slicker designs and useful new features. But GDocs remains reliable and valuable. Here are five things I do with GDocs.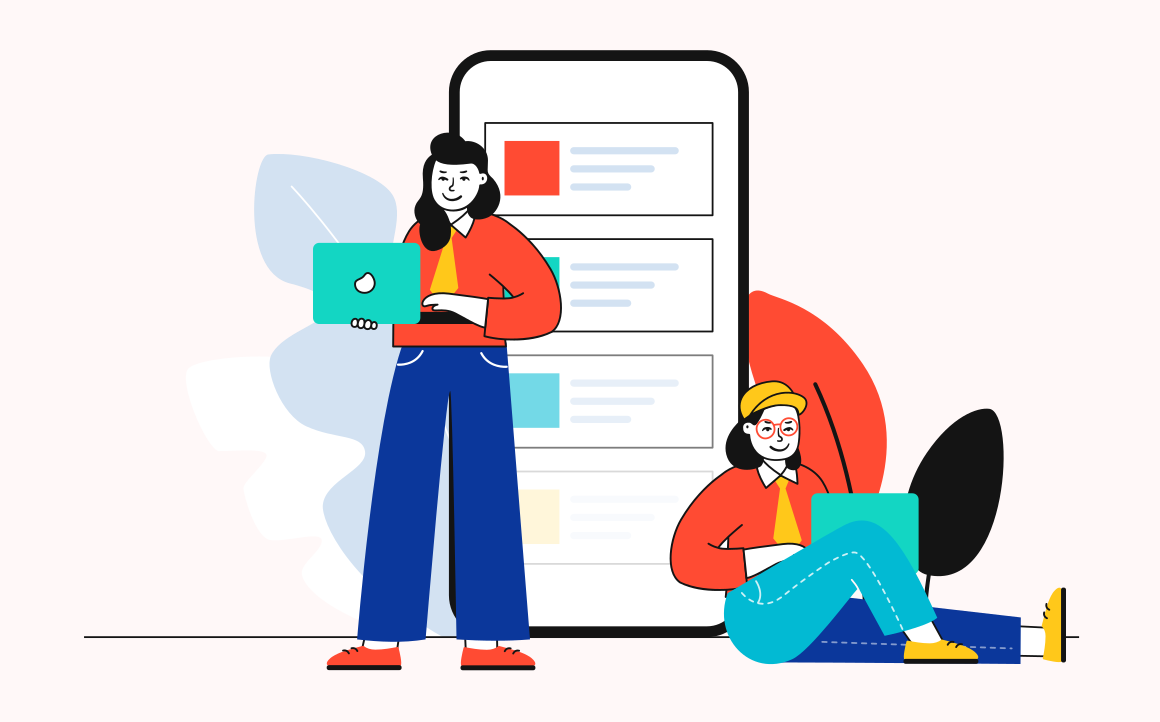 Dictate Seamlessly
I love being able to talk out my ideas. Sometimes when I'm facing a blank screen, I'll turn dictation on [tools → dictation] and start thinking out loud.
The accuracy is excellent, even when there's a bit of background noise. 

It works whether or not you use a dedicated microphone.

It's fast.

I trust it to work. With dictation, I no longer have to look at the screen to compose text. That's a relief for my eyes after long days at my laptop.  

It's nice giving my hands a rest. There are days when I tire of typing.
Yes, I can use Otter.ai for this, which I posted about here. But recently I've preferred to use Gdocs, because then I can switch directly to editing my text.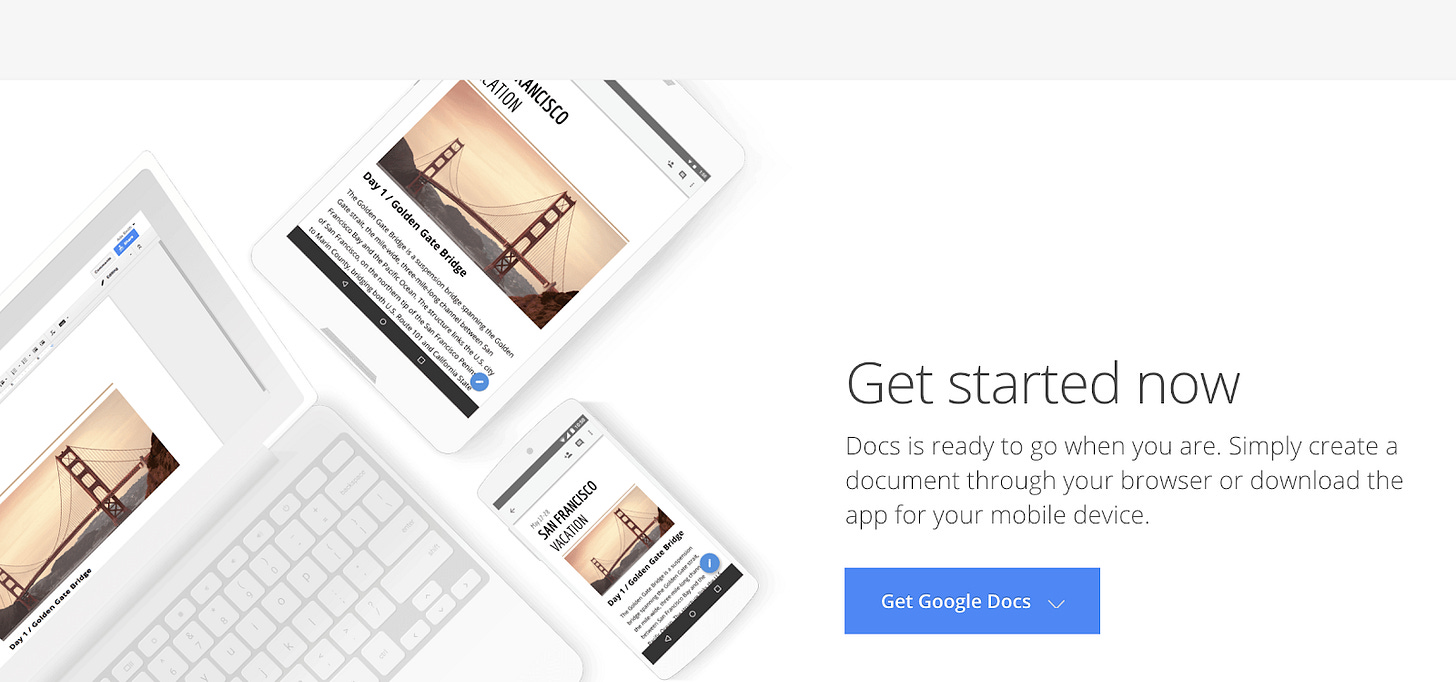 Improve GDocs with Add-ons
These are like little apps that live within GDocs. They let you add elements that Google hasn't built in. You can use Add-ons to create a Word Cloud from a doc, run a mail merge, insert diagrams, find free images, or make your doc more accessible. I love the Zotero add-on as well, for academic citations and creating automatic bibliographies. To use any of these go to the Add-ons menu and click Get add-ons. Or just search the marketplace for add-ons here. 
One of my favorite add-ons, Save As Doc, you install within Google Spreadsheets. This free plug-in lets you create a readable Google Doc out of any spreadsheet content. That's useful when you have a lot of text in a sheet, like when people fill out a Google form. Save As Doc lets you read or print the results in document form rather than trying to decipher it all in cells.
Embed Linked Charts, Drawings or Slides
Another way to include spreadsheet content in a doc is to copy and paste it from a sheet into a Google Doc. You are then given the option to link that content. That way, any time you update the spreadsheet data, your doc will get updated as well. This also works with Google Drawings and Google Slides. So you can paste in a slide into your document, to add a visual. Whenever you update that slide, your document will automatically get updated with the latest version of that slide. 
Caveat: you unfortunately can't embed the whole slide deck into the document, as you can with Notion or Coda. But you can paste individual slides.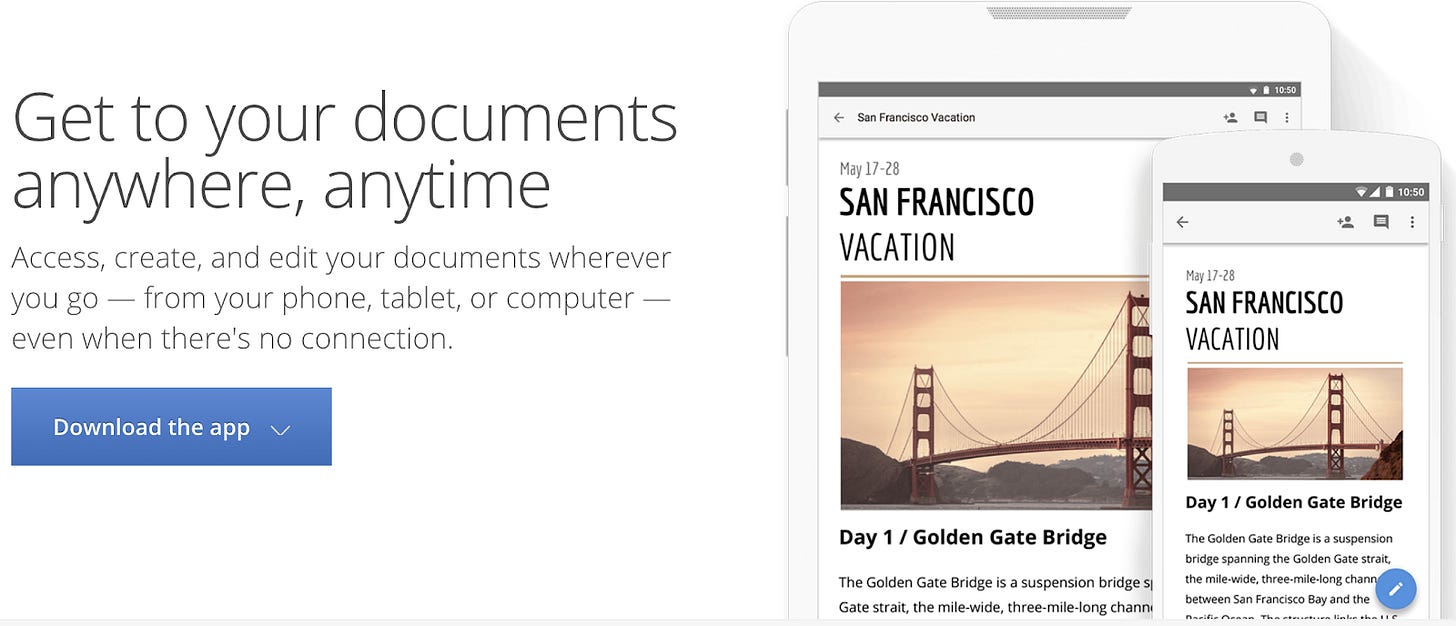 Work Offline 
If your Internet goes down occasionally— as mine has — or if you ever find yourself offline while traveling — GDocs works reliably offline in a way that few other apps or tools do. You can create as much as you want while offline. When you go back online, no matter when, all your material is saved and up-to-date. There are few other tools I'll trust as much to save and retain my words in tricky situations. 
Insert Magic Links
Linking text in GDocs is faster and easier than in any other tool. Four quick steps: 
Highlight the text you want to turn into a link. 

With the word or phrase highlighted, click Command-K on a Mac (Control-K on a PC or Chromebook). You can also use the Insert > Link command from the insert menu, but I find keyboard shortcuts to be much more efficient.  

GDocs searches for the relevant link. You don't have to know the URL or hunt for it in a separate tab. If you've highlighted the name of a person, place, thing, or company, for example, or anything else with a Website associated with it, GDocs will suggest that site right in the link box.  

You can confirm that link or edit the search to get a different link. If you're adding a bunch of links to a doc, this is a big time-saver. 
---
Four Limitations
You still can't embed YouTube videos in a doc or any other content, like a full Google Slide deck, as you can with other contemporary document tools.

Google Docs, Sheets and Slides are still very separate applications, whereas Coda and Notion both combine tables, sheets and document creation in a nimble way. 

And formatting and styling options are clunky if you want to embed lots of images and tables. GDocs remains designed for text along with simple tables and images.  

RIP template directory. There used to be a great public repository for Google Docs templates, but Google killed it. Now GDocs offers only a limited number of its own templates, and you can access other templates created only by those in your organization.